I fully intended to do a before and after but by the time we ran all the errands my sister wanted to run and I made a walk-in appointment at our local JC Penney to get my hair cut, I was beyond wanting to document the adventure that was chopping several inches off my hair.  I was so close to being able to donate it to locks of love, which I would have liked to do (maybe next time).  So onto the new-do, which is yes, a little longer than the haircut I was initially thinking about.  I'll admit it, I chickened out, but it's for the best probably because my hair does curl and wave and I don't want a granny cut before I have to have a granny cut.  I fully intend to curl my hair and dye it blue, when I get older. MUAHAHA! Okay, maybe not, but it's funny to think about.
After my haircut my sister wanted to make a run to TJ Maxx so we went there and I found a pair of glasses, they were in the section where all the sunglasses are so I assume they are sunglasses or just glasses for the sake of glasses because I intend to use them that way, as they aren't prescription or reading glasses (because I can actually see through them, not being one who wears glasses or contacts).  In other words, I wasted money, but they're so quirky, I had to have them. I like quirk.  Quirk is good, it's one of those things that makes the world go round.  So, onto the photos, not that you really want to see pictures of my ugly mug.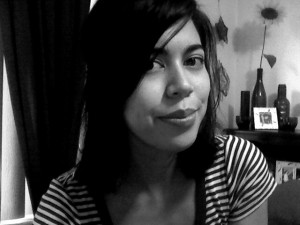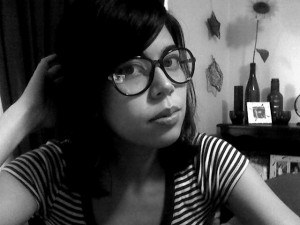 P.S. I fully intend to wear these glasses with my superman shirt. It's the proper nerd thing to do, and I am a nerd after all.