Apples and Oranges is a comic I started in August of 2009. The comic consists of simple line work/sketches and wording created by me. I started off by just sharing the comic on my facebook page and with a few friends of mine on yahoo messenger but a dear friend of mine suggested putting them up on a webpage, which I may or may not do at a later date, but for now, here they are.
Issue #1: The Big 'D'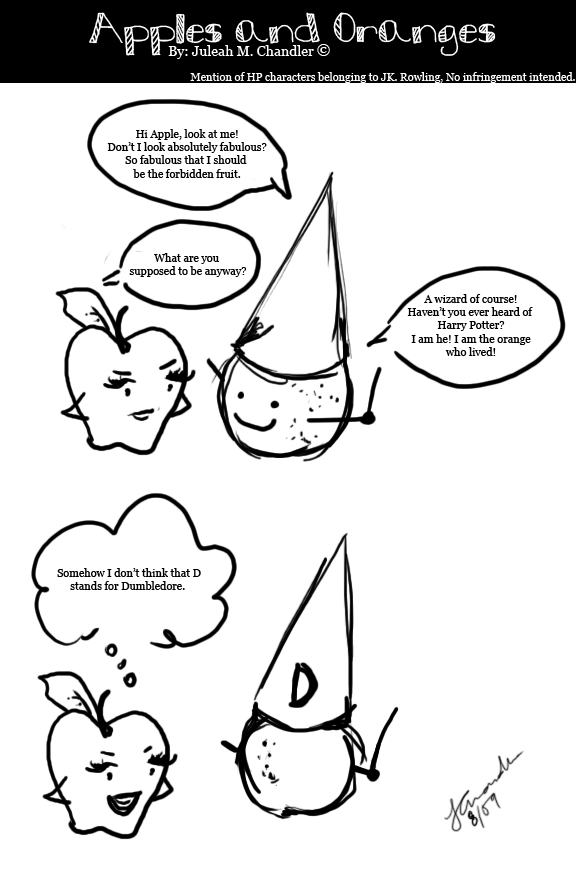 Issue #2: The Beginnings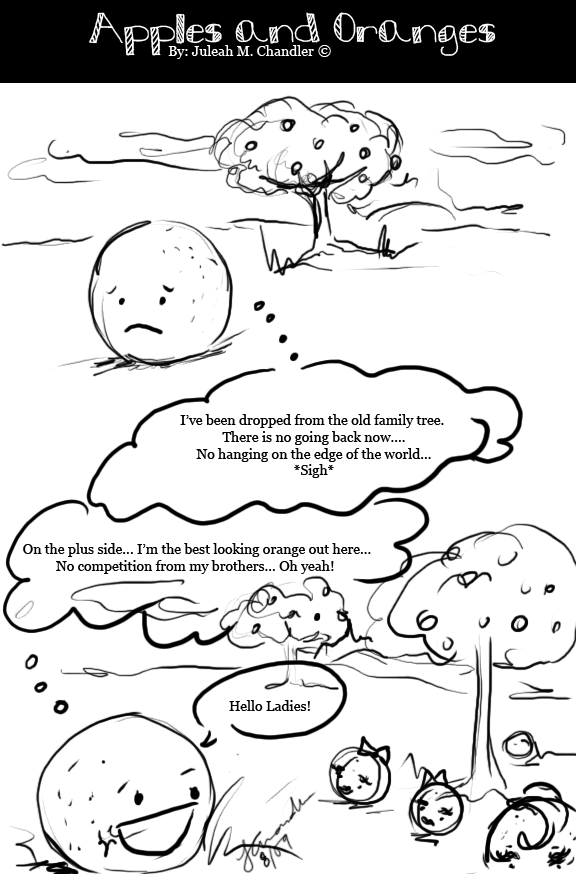 Issue #3: In Which, Orange Meets Apple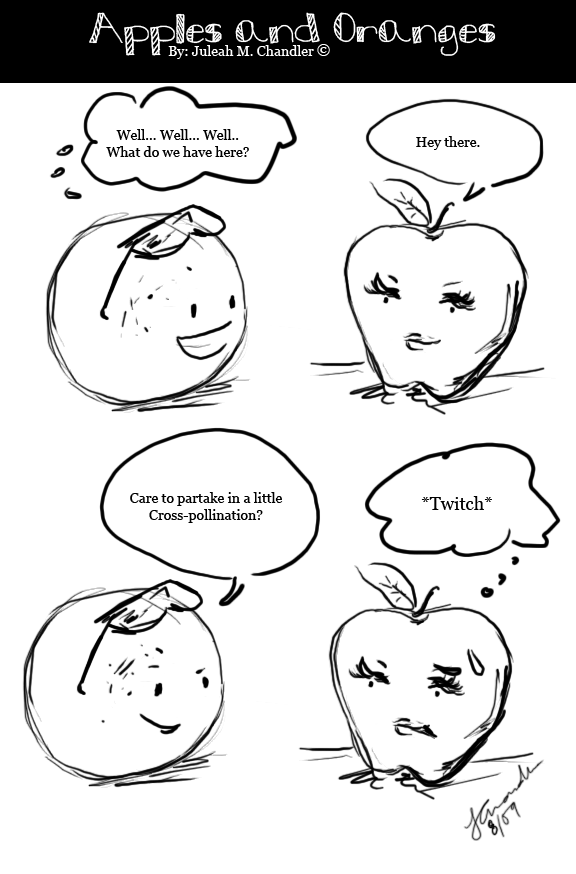 Issue #4: Delicious Foreshadowing?